Visiting Gravity Garden, September 11, 2001
THE CLUTCH, 1997, Sculpture by Jim Needham
©2001 Jim Needham, All Rights Reserved www.rockstacker.com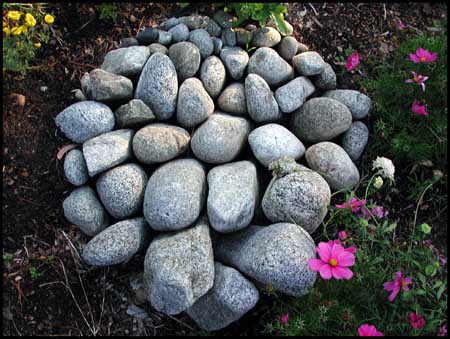 This is an unexpected view of a favorite, THE CLUTCH, 1997, as seen in Gravity Garden today. Over the past year, I have been increasing the scale of this sculpture, beginning with a reshaping of the landscape and the planting of many flowers. At last I am ready to add the stones which I have been gathering for over a year. I have not found many but they are good stones.