Visiting Gravity Garden, September 11, 2001
Untitled, 1996, Sculpture by Jim Needham
©2001 Jim Needham, All Rights Reserved www.rockstacker.com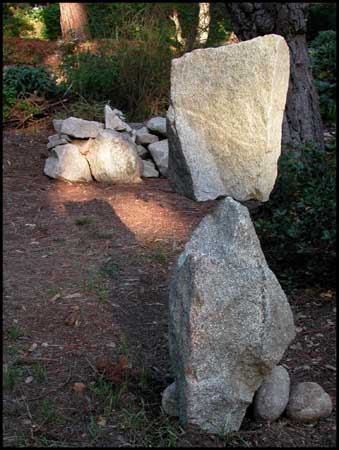 This UNTITLED sculpture, made in 1996, defined a pivital moment in my vision and in my understanding of both the healing nature of the stone and of the visual landscape I was sculpting. It also looked very nice on the front page of the Carmel Valley Sun in 1997. This image was made in the last moments of today's sunlight.