Visiting Gravity Garden, September 11, 2001
THE RING OF GRAVITY, Sculpture by Jim Needham
©2001 Jim Needham, All Rights Reserved www.rockstacker.com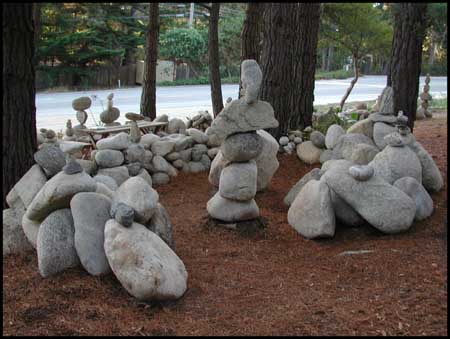 This is THE RING OF GRAVITY as it looks today. In May I removed all of the smaller stones from this sculpture, initially completed last winter, and I added larger stones in June. Sometime soon I will reposition the stones finishing the sculpture for a second time in a years time.